Leaving from one of the harbours of the "Riviera degli Ulivi" (Sulzano, Sale Marasino or Monte Isola itself) one can sail along the western coast of Monte Isola, admiring the town of Carzano. Then, circumnavigate the private island of Loreto, admiring the suggestive villa, with the small tower and the battlements, which rises overhanging the lake, jealously guarded by a thick and rich park. Heading back towards Monte Isola, but skirting the eastern shore, it is possible to admire the delightful harbour of Siviano, and, further south, the town of Sensole.
If one continues, the circumnavigation leads to the other small island next to Monte Isola; the island of S. Paolo, that was once reachable on foot directly from Sensole. The journey continues to Peschiera Maraglio, then returns to the departure harbour.
The itinerary is offered by the Navigazione Lago d'Iseo (line service) during the summer, and also by the private service of the Barcaioli di Monte Isola (which also includes a stopover in Peschiera Maraglio). It is a pleasant route that allows visitors to enjoy the lake, admire the three islands and appreciate the villages of the "Riviera degli Ulivi" from a different perspective.
Photos by: Linoolmostudio.it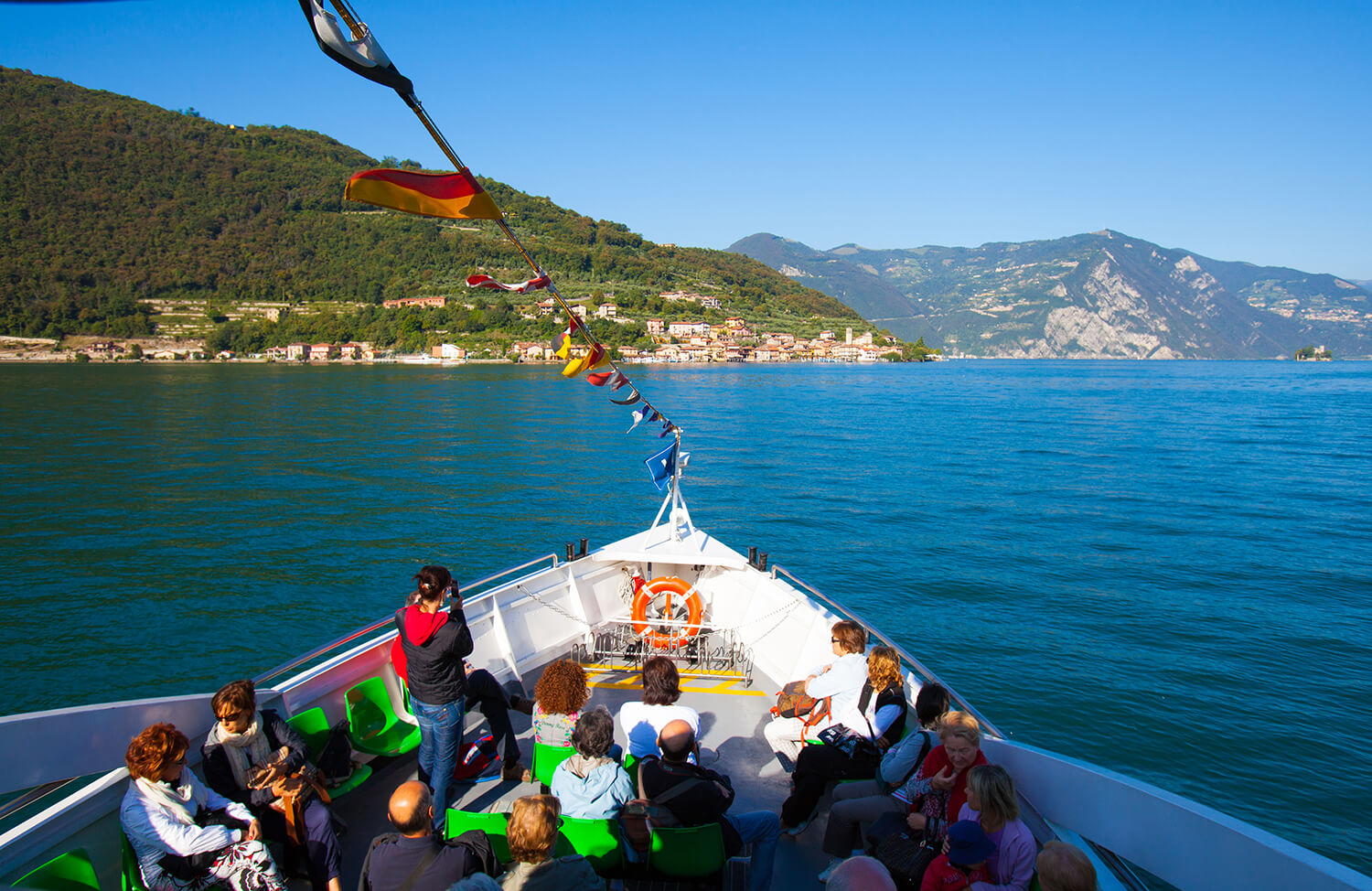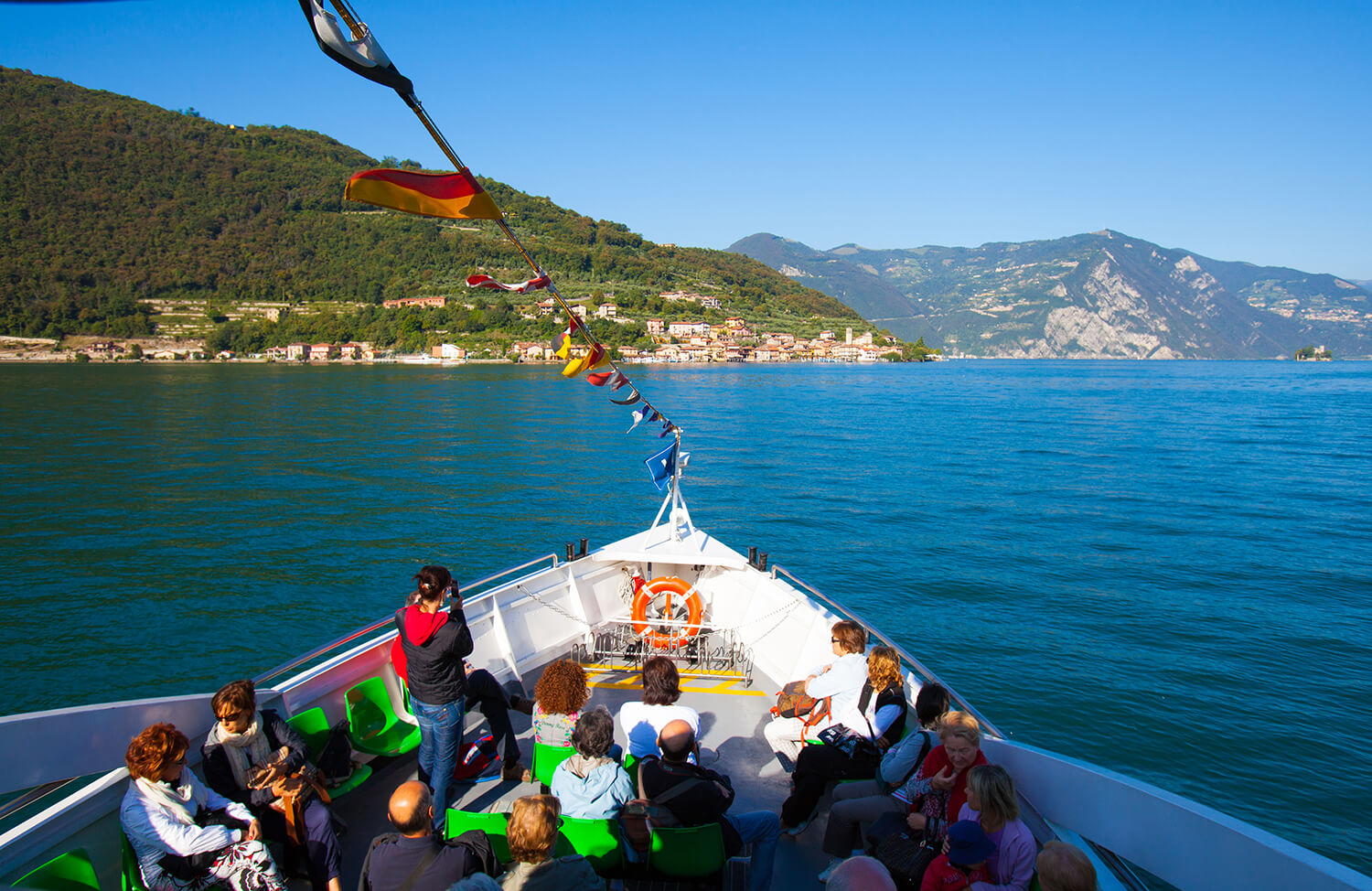 Boat tours suggestions
Barcaioli Monte Isola
For over fifty years, the Barcaioli Monte Isola association has been offering navigation services, educational excursions and guided tours throughout Lake Iseo, transport to all locations on the lake with dedicated transport services for hotels and restaurants and specialized tours for lake, all with comfortable boats with a capacity of 20/36/55/63/65 seats.
Among the proposals there is also the tour of the 3 islands, departing from Sulzano or Monte Isola.
The tour lasts 50 minutes.
Photos by: Barcaioli Monte Isola
Navigazione Lago Iseo
Navigazione Lago Iseo offers, with its line service, connections from and to the harbours of Monte Isola.
Consult the timetable according to the season and choose to use your ticket to go around the island.
Photos by: Linoolmostudio.it